PADI provides the map of COVID-19 scuba diving status.
You can find out where scuba diving is allowed or not, where scuba diving with restrictions or without.
This map shows the most up-to-date info on which countries have scuba diving restrictions.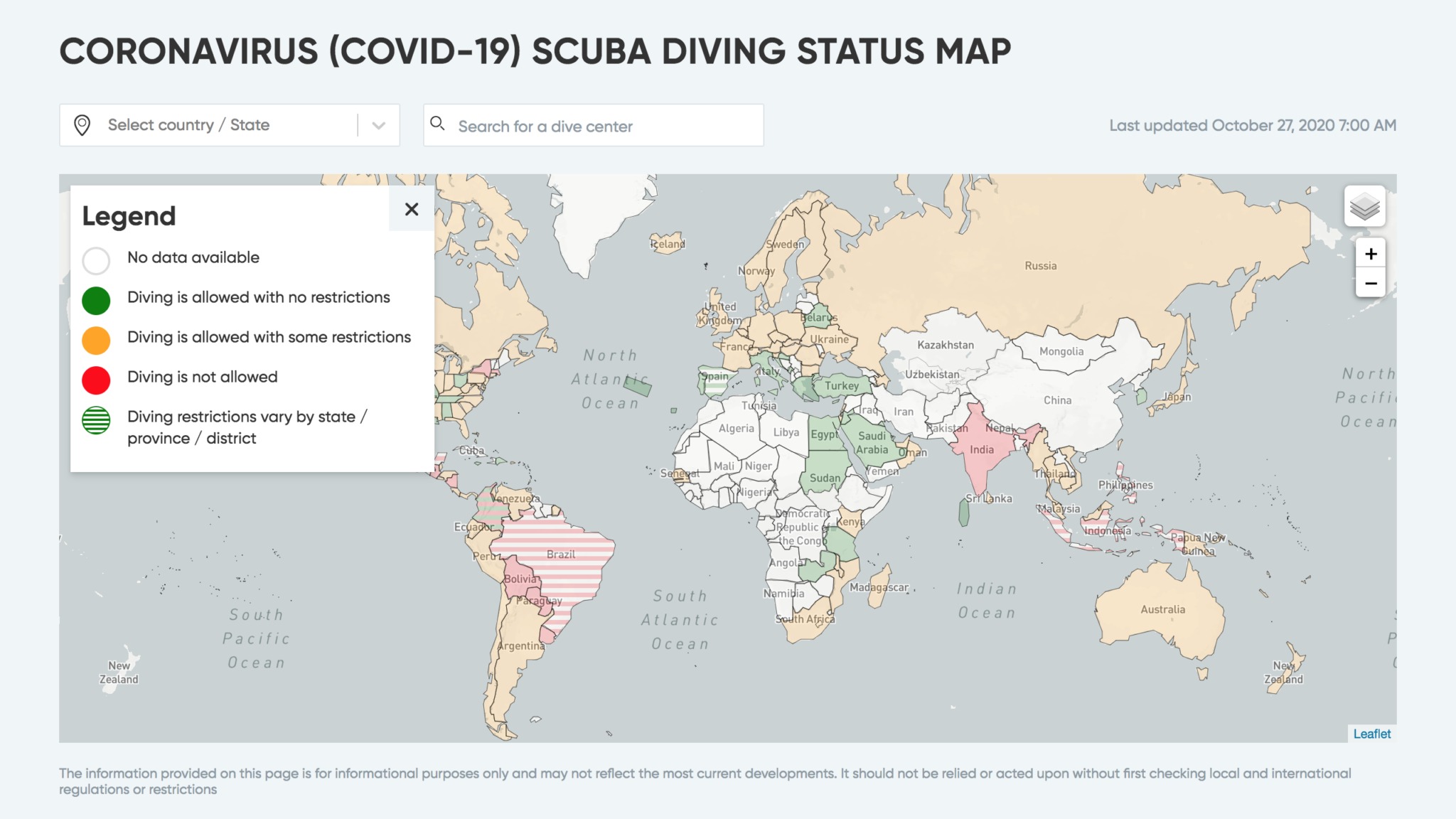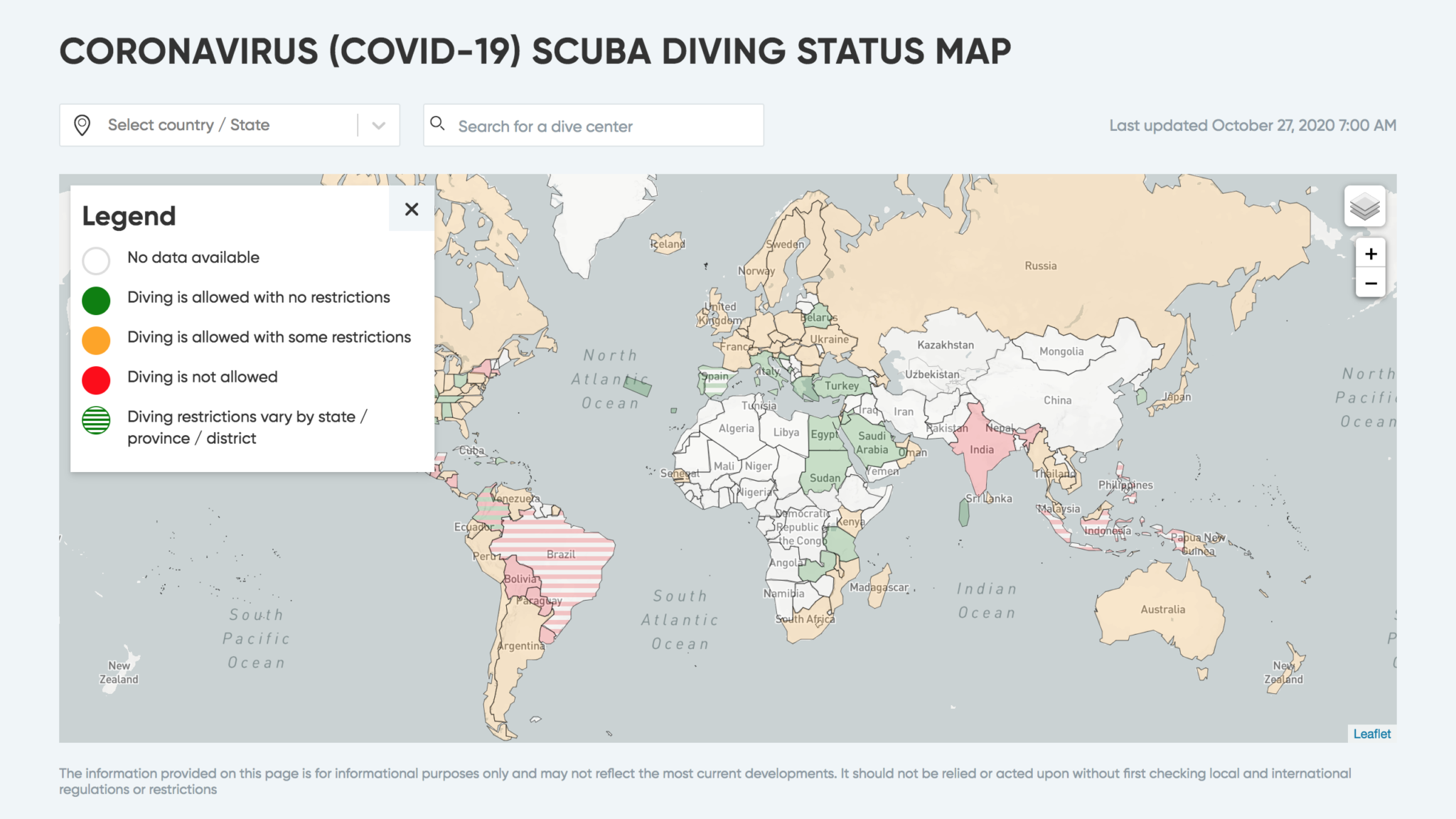 Check out up to date scuba diving map here
CORONAVIRUS (COVID-19) SCUBA DIVING STATUS MAP (←Click here)
(https://travel.padi.com/scuba-diving-after-coronavirus-world-map/?_ga=2.5701051.985884690.1610722301-2054874540.1603467996)
Hangin' in there, and keep smile buddy! We can overcome this pandemic and we'll meet in the ocean somewhere SOON.
As always, See you underwater! - OFFGAS