[]2020 New dive gear (feat. DIVE Magazine)

DIVE Magazine UK released
The Best New Dive Gear for the New Diving Decade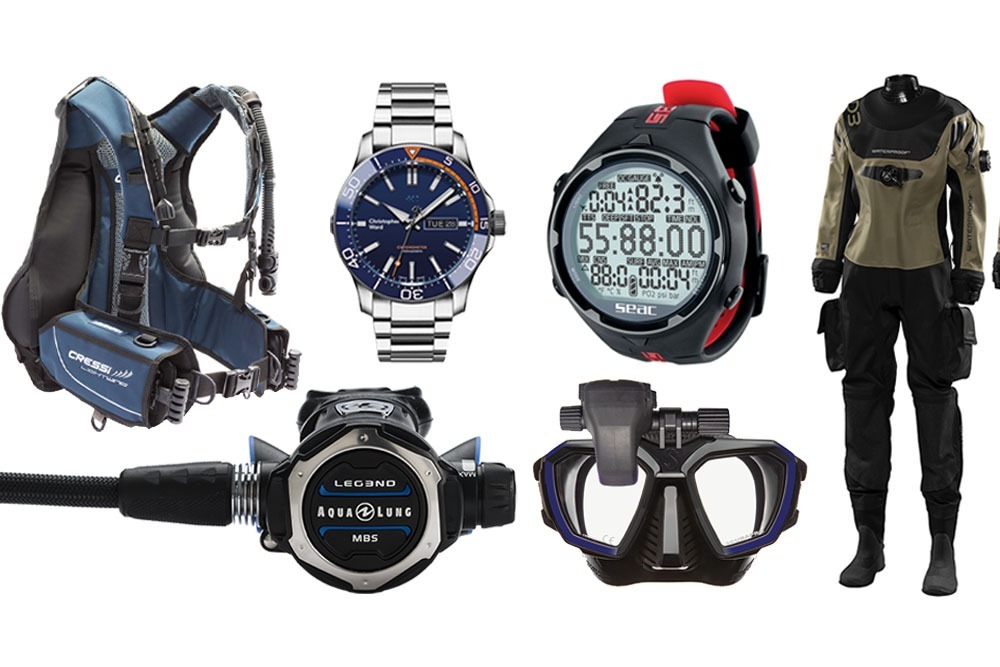 Times are changing, it's a new decade and with it has come a burst of buffed-up, redesigned, tweaked and even innovative new products in the scuba market. Mark 'Crowley' Russell picks some of the most eyecatching releases of recent months
Christopher Ward C60 Elite 1000
£1,250/£1,470 (titanium bracelet)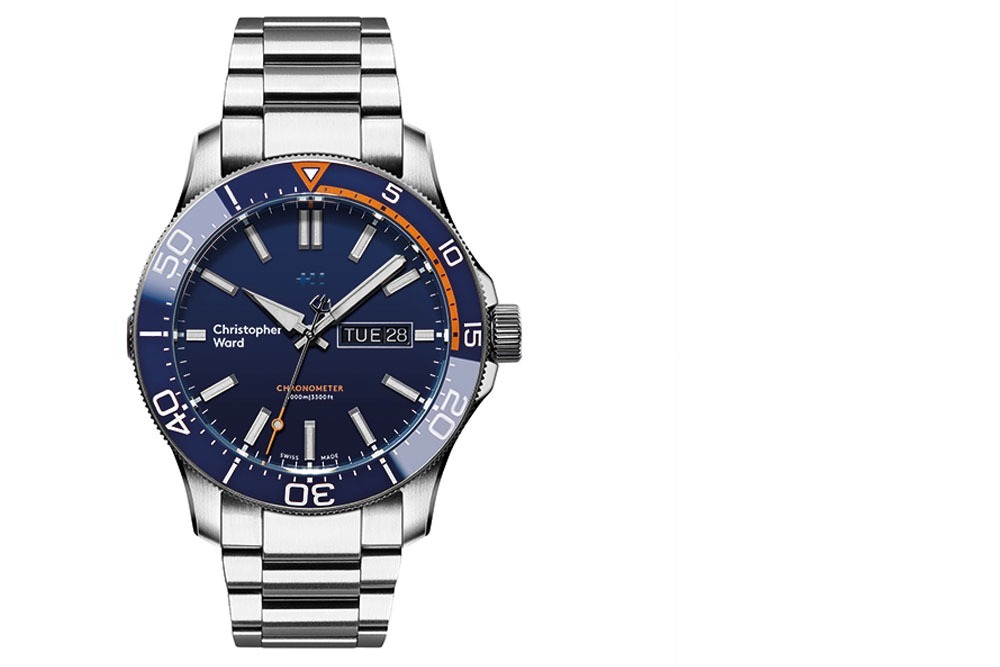 Christopher Ward's new C60 Elite 1000 follows on from the previous 300-piece limited-edition C60 Trident Elite 1000, but with an updated movement to day/date rather than just day, and available in a new black and red colour scheme, as well as the original navy blue and orange. Rated to 1000m with a Grade 2 titanium case and automatic helium release valve, the new watch is available with the option of an interchangeable rubber/Cordura strap or a lightweight titanium bracelet, which reduces its weight to just 133g. The C60 Elite 1000 is an open series, not a limited edition, and so available to all.
Szanto Shane Dorian Icon Divers Watch
£239.95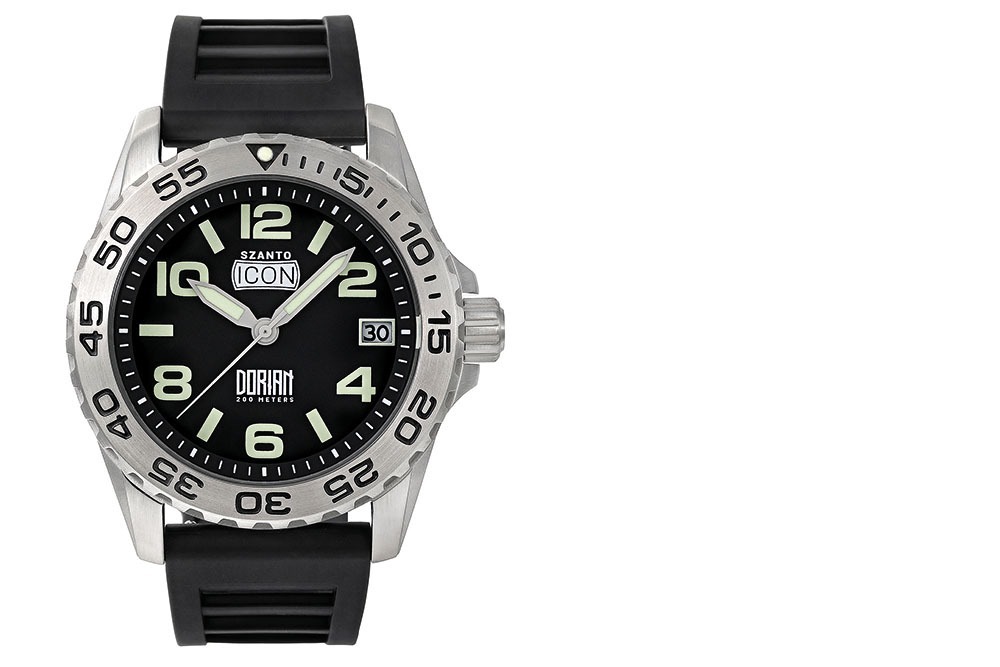 Celebrating World Champion surfer Shane Dorian, the new timepiece from Szanto is packaged in a 42mm 316L brushed stainless-steel case with black dial, Swiss SuperLuminova hands and numbers enclosed in a K1 hardened mineral case. Available standard with a black rubber strap and signature buckle, or a green rubber option. It is rated to 200m.
Cressi Donatello
€250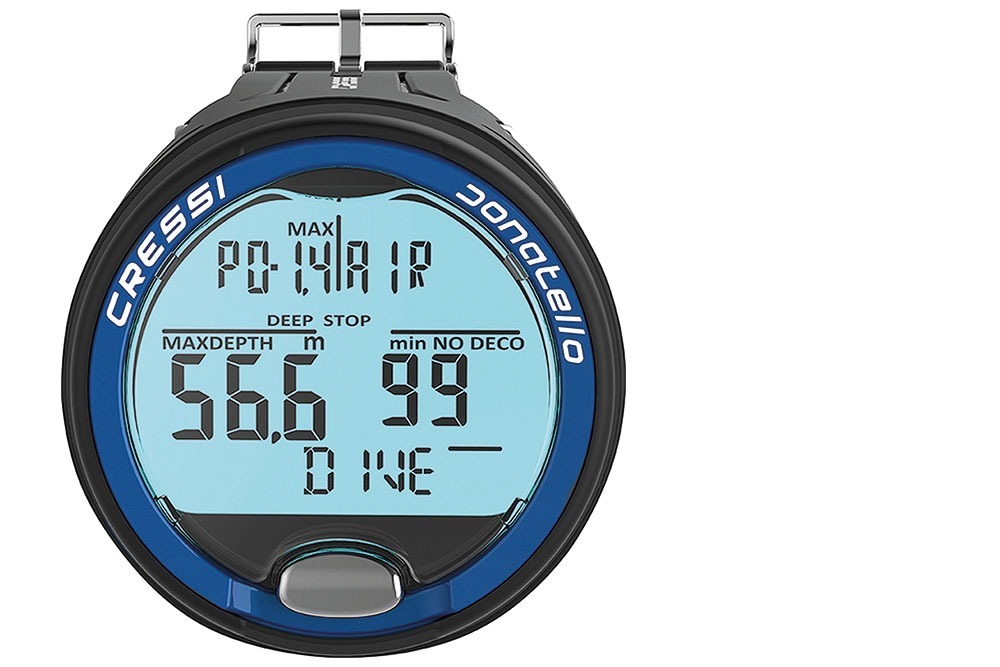 Cressi's latest entry-level computer is the Donatello, a single-gas nitrox-compatible device with a high-contrast, large, segmented display. Settings and dive information are accessible through the single-button menu system, with dive, apnoea and gauge modes available. The battery is user-changeable and dive information can be transferred to smart devices and computers with an optional Bluetooth docking station.
Scubapro Aladin A1
£315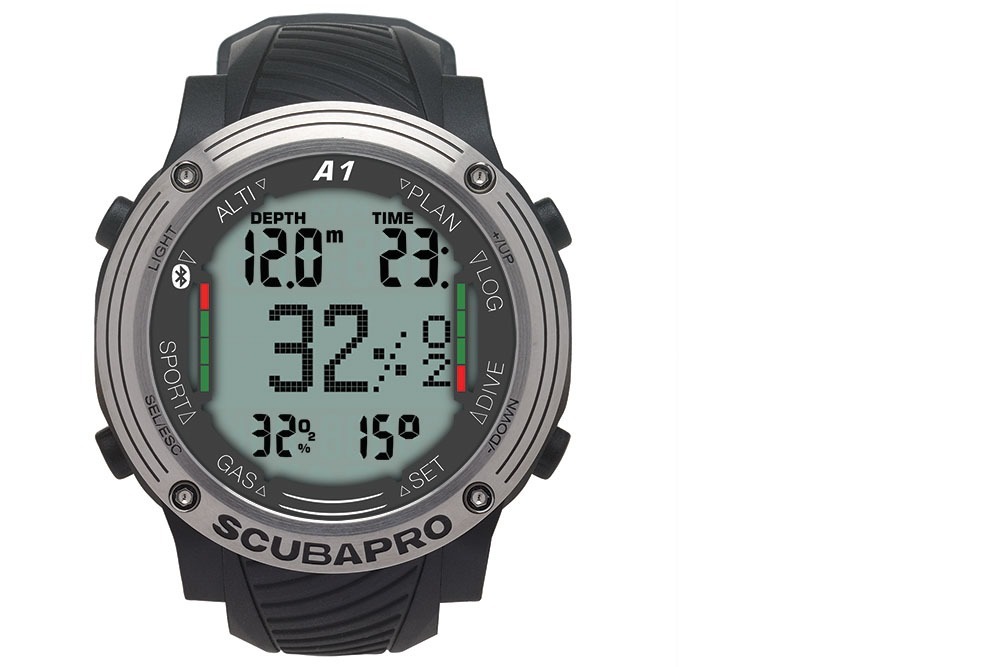 The latest entry-level version of Scubapro's long-standing Aladin series of dive computers, packaged for the first time into a wristwatch-style device rated to 120m. The Bühlmann-based ZH-L16 algorithm supports a single 21%-100% nitrox gas mixture with scuba, gauge, apnoea and 'sport' modes available. Data transferable via Bluetooth to smart devices and computers.
Seac Action/Action HR
£279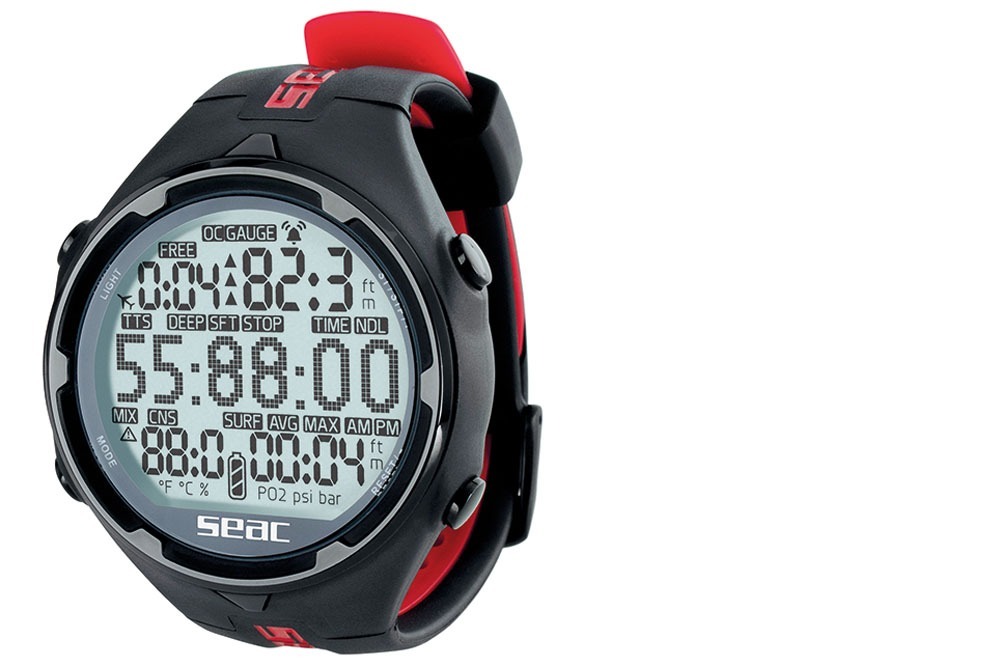 A wrist-mounted recreational dive computer for both scuba and freediving (and gauge mode), the new SEAC Action and Action HR operate a Bühlmann ZHL-16C decompression algorithm for one or two gas mixtures from 21% to 99% nitrox. Dive data is transferable to SEAC's free Dive Manager software via an optional USB accessory cable. Available in stainless steel (SEAC Action) or with HR treatment (Action HR, pictured).
Mares Chroma Liquidskin
£81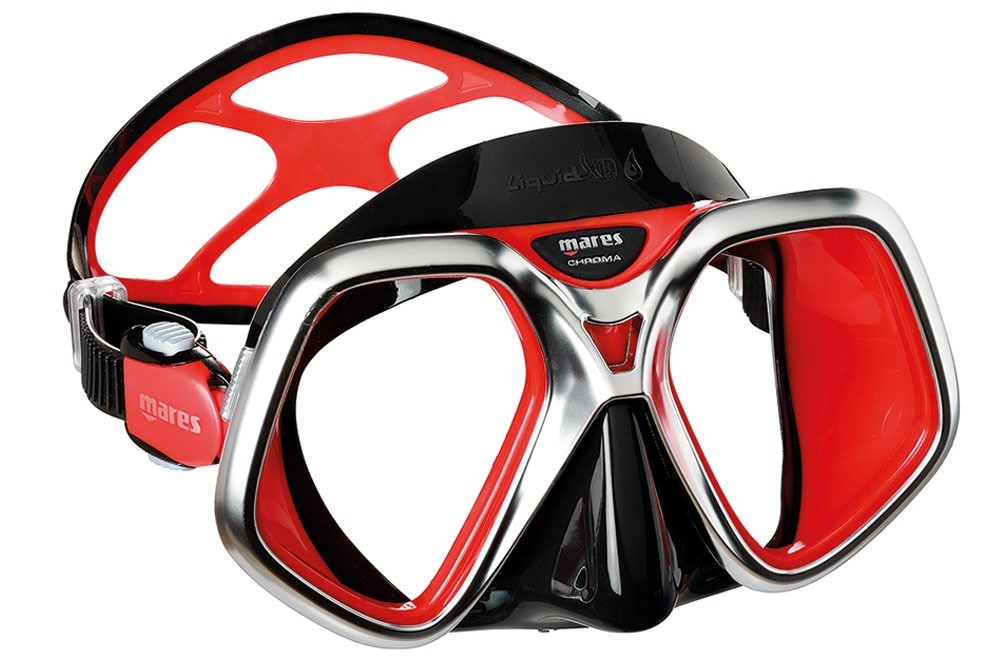 The latest mask from Mares to use the 'Liquidskin' material for its skirts, which are available in clear, white or black with blue, yellow and red colour options for the frames. The dual lenses are secured in a quick-release system which allows them to be changed without the use of tools.
Scubapro D Mask
£155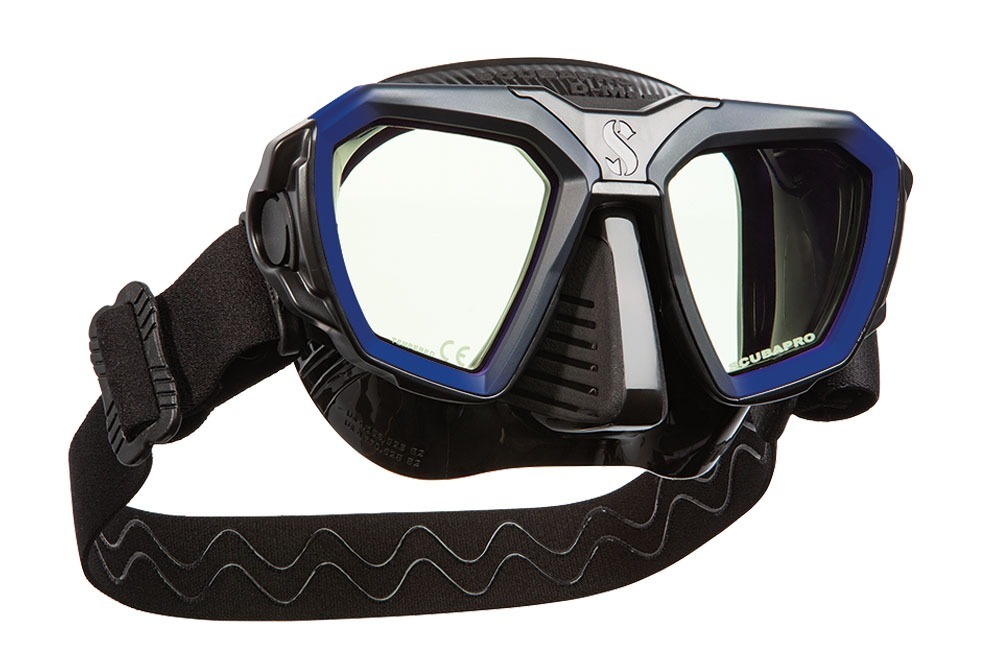 Designed in tandem with the new D420 regulator for divers who like to match gear (and look a bit like an underwater cyborg), the D-Mask comes with a choice of black or clear skirts in small, medium and wide versions, with a new strap and an adaptor for mounting the Scubapro HUD dive computer. The D-Mask has an impressive array of optional optical lenses in half-dioptre increments from +1.5 to +4.0/ -1.5 to -5.0 at £36 per lens, and bifocal lenses available at £25 per lens from +1.0 to +3.0. Optional coloured skirts, colour kits and UV lenses are also available.
Apeks MTX-RC
£670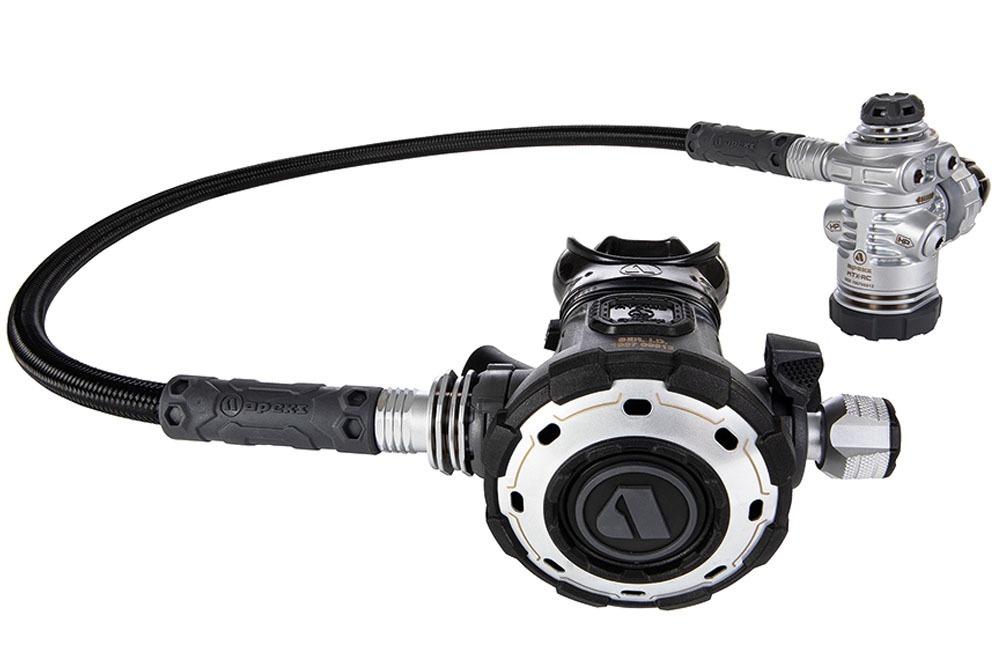 The Apeks MTX-RC is an update to the MTX-R, developed in conjunction with the US Navy, with cold protection that allows diving in even the most extreme temperatures. The new model has a second stage with a Venturi assist and flow control/cracking pressure adjustment knob that were missing from the MTX-R. The satin-plated brass body of the over-balanced first stage is ribbed to prevent freezing and has two HP ports and five MP ports, four of which are mounted on a rotating turret. First and second stage can be purchased individually at £435 and £302 respectively, and an octopus can be added, bringing the total to £815.
Aqua Lung LEG3ND/LEG3ND MBS/LEG3ND Elite
£521/£608/£651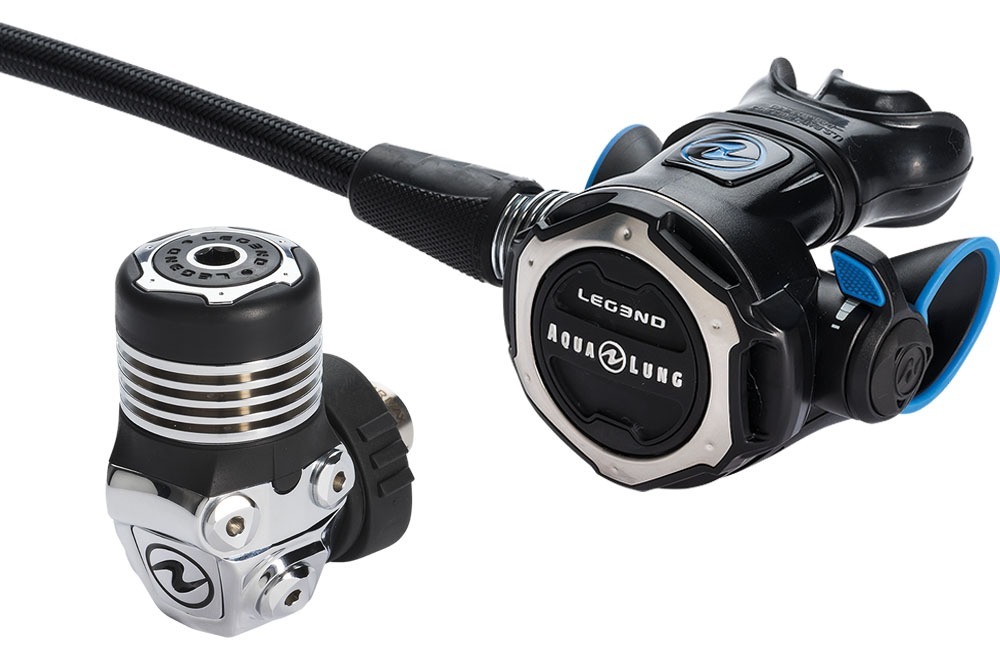 It's been a few years in the making, but Aqua Lung has finally launched an updated version of its legendary regulator, rebranded for 2020 as the 'LEG3ND'. Sold as a unit including both first and primary second stages, the new model comes in regular, MBS and Elite versions, with an octopus also available. Significant updates to the auto-balanced first stage include deep, heat-exchanging ribs and a new end cap to prevent ice build-up. Second stage updates include new, wider radial openings on the front cover to reduce breathing effort and unnecessary freeflows. The three different second-stage versions vary mostly in the air controls – the standard version has a newly-reworked Venturi switch, the MBS version includes Venturi and flow-control in a single knob, and the Elite allows for the fine-tuning of a diver's preferred air delivery.
Scubapro D420/Mk19 Evo
£695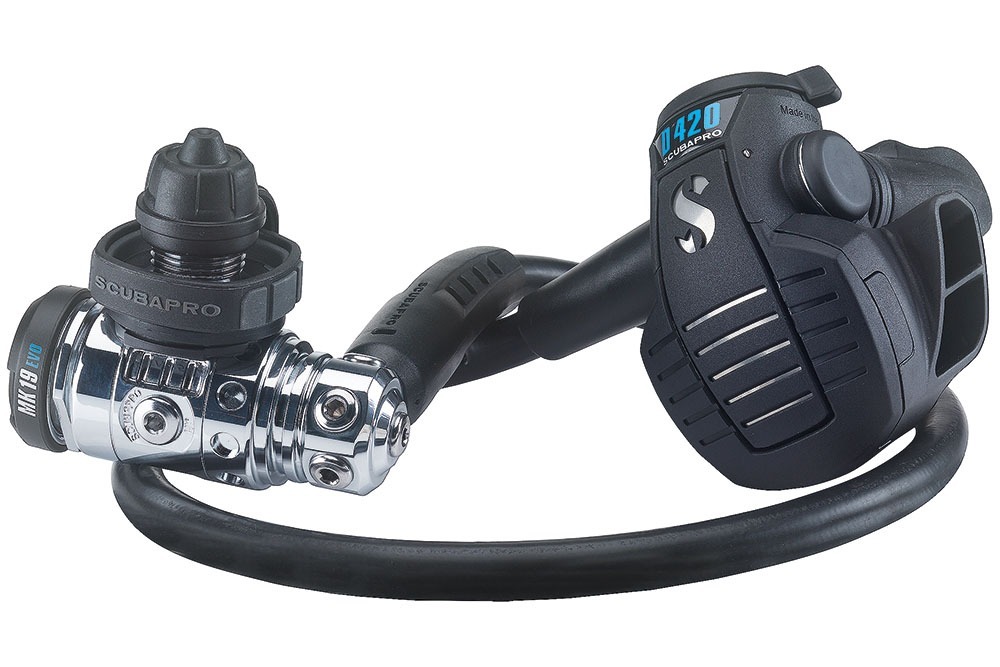 Scubapro has reinvented the past with its new D420 second stage, successor to the D400 which was first produced almost 30 years ago. Marketed as 'comparable to breathing on the surface' with a new 'progressive' flow-control valve, the regulator can be mounted with the hose on the left or right side, has an enlarged purge control for ease of use with gloves, and a new dive/predive system which alters the airflow directly from the valve, rather than the standard Venturi assist mouthpiece block. The D420 has been paired with Scubapro's new and updated MK19 Evo first stage, slimmed down from the original with a new dry chamber, or can be purchased with the venerable Mk25 Evo at the same price, both available with either DIN or INT connections.
Atomic Aquatics BC2
£1,149.95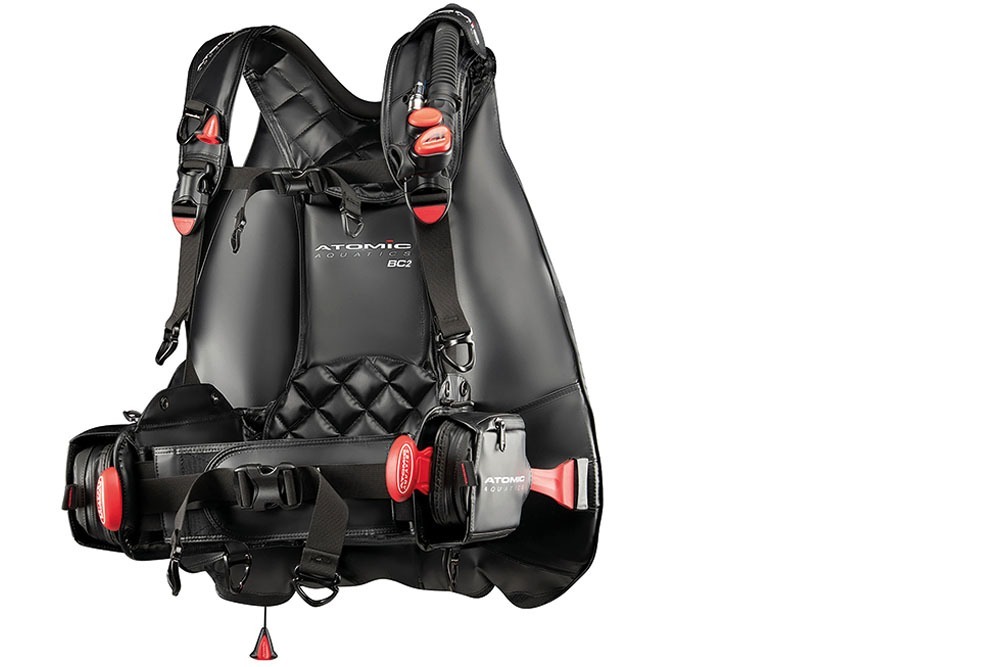 Atomic Aquatics claimed to have 'redesigned' the BCD with the 2017 launch of its BC1, following two years later with the back-inflate BC2. Constructed from a double laminate polyurethane-coated fabric, Atomic claims the BC2 is virtually dry only seconds after surfacing and resistant to abrasion, tears, punctures, UV light, staining, chemicals, mould, rot and mildew. The quick-release weight system holds 4.5kg (10lb) of weight per pouch with additional trim weight pockets adding up to a further 2.25kg (5lb).
Cressi Lightwing
£395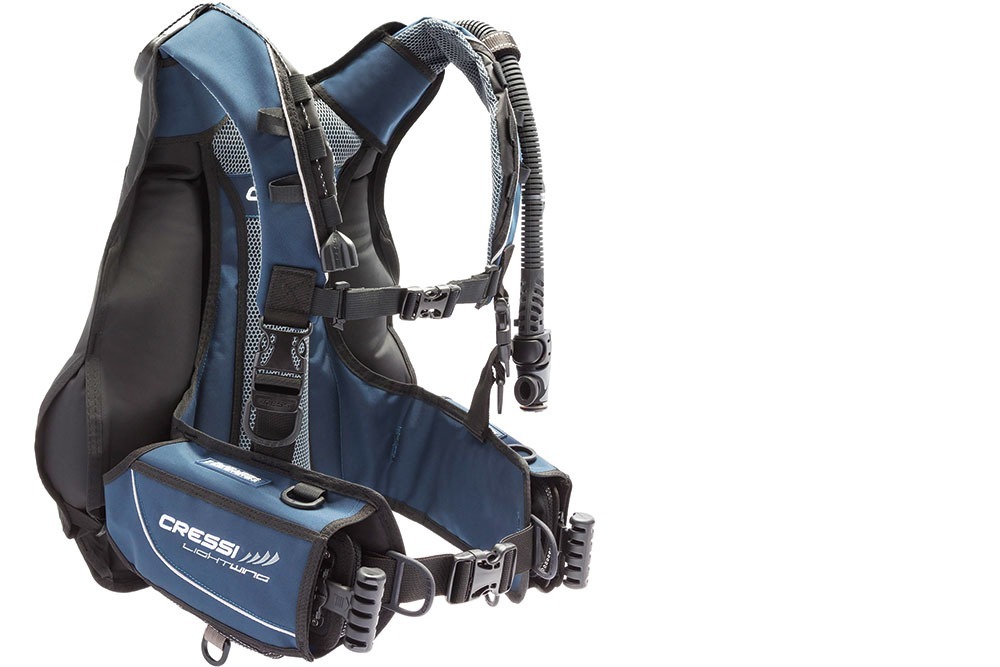 The Lightwing is a back-inflate travel BCD weighing just 2kg (size M), with a semi-rigid, soft and padded backplate allowing for compact folding and packing. The shoulder straps and backpack are made from Cressi's 'air-net' material for both comfort and water drainage. The Lightwing has integrated weights, with a hideaway storage pocket on the right-hand side; optional trim pockets which affix to the low-positioned tank strap are available.
Dive Rite Hydro Lite
£569.95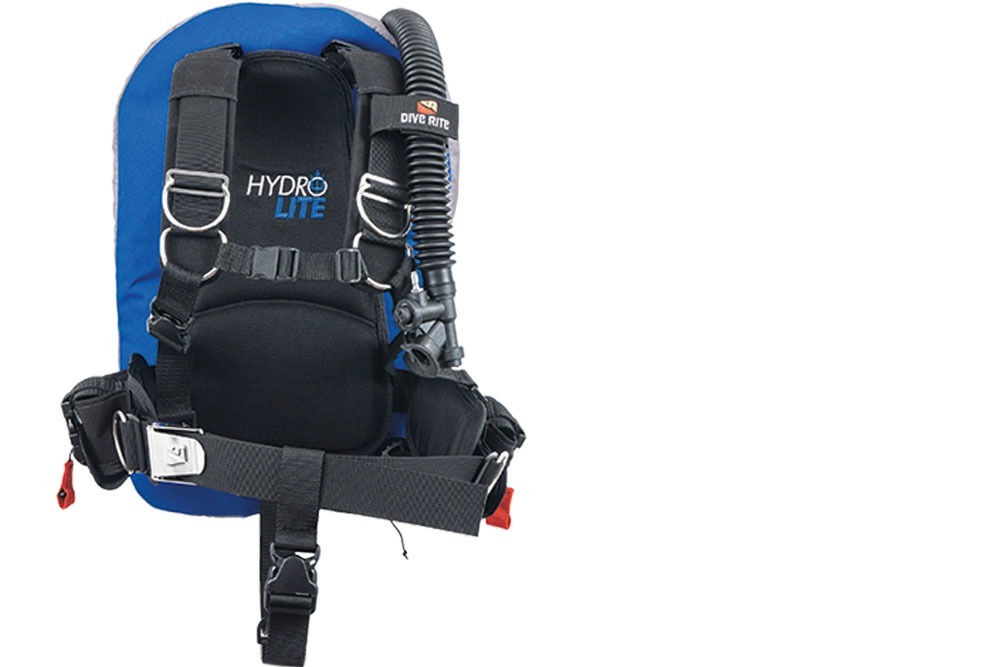 The Hydro Lite is a tech-inspired, all-in-one lightweight BCD with a dry weight of 2.8kg designed specifically for travelling, warm-water single tank divers. Constructed from the same durable materials as Dive Rite's premium technical gear, the Hydro Lite uses a mountaineering backpack-style harness with standard 2in webbing, 1.5in crotch strap and four D-rings as standard. The air cell provides 13.6kg (30lb) of lift with a 5.4kg (12lb) quick-release integrated weight system included.
Hollis SMS Katana 2
£529.95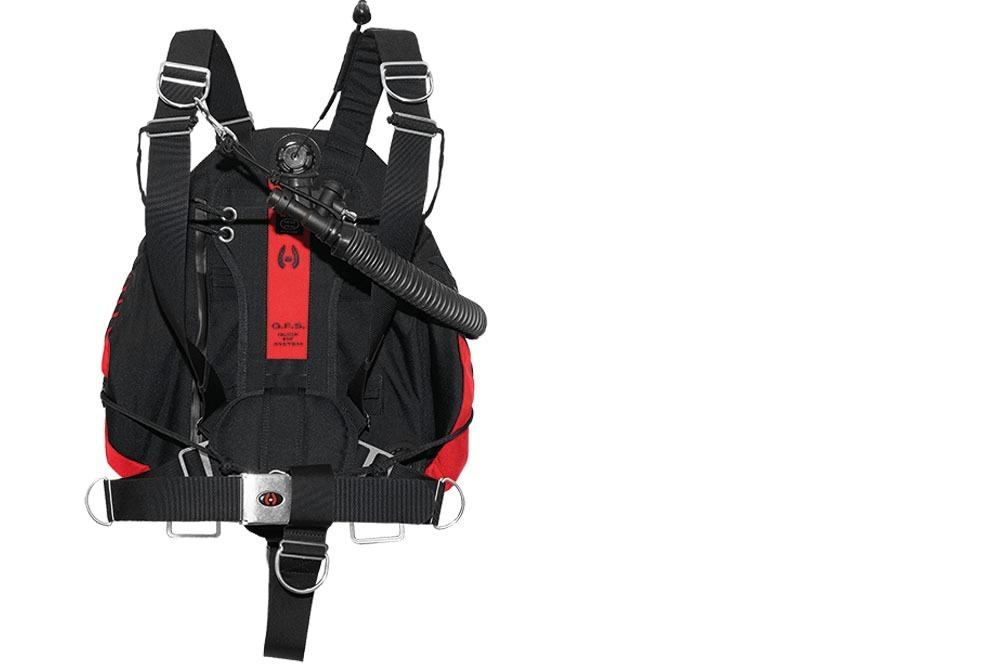 Designed for the dedicated sidemount diver and – according to Hollis – 'every configuration imaginable', including sidemount closed-circuit rebreathers. The streamlined wing design reduces drag, with single or dual bladder options for the 18kg (40lb) lift capacity. The single-size harness can be configured in either 'Y' or 'H' styles depending on diver preference, and an innovative top dump allows divers to vent air without breaking trim.
Mares Psycho Calavera
£539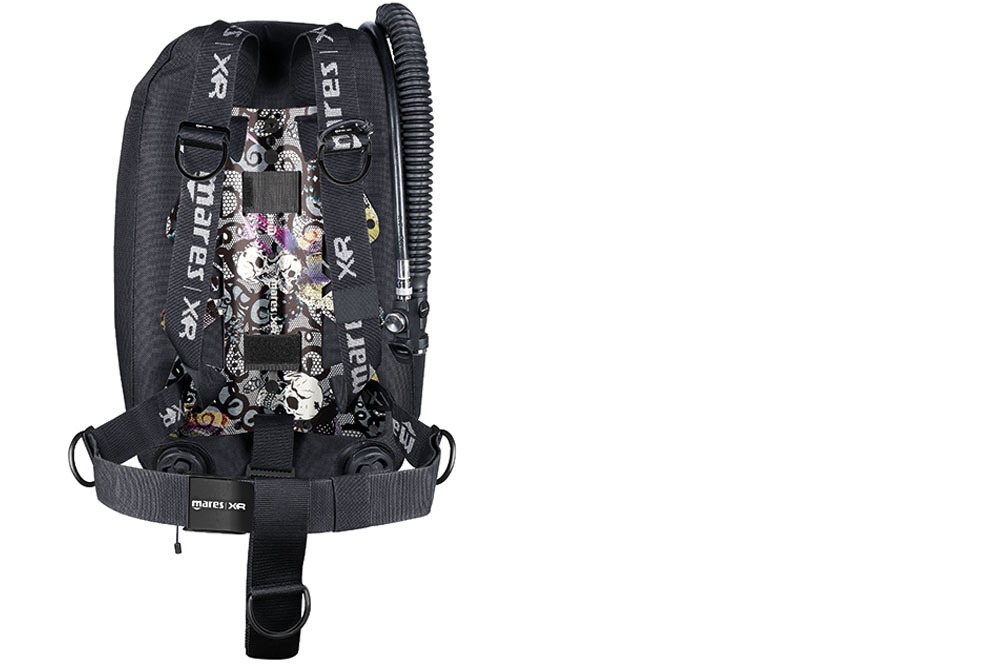 A complete, limited edition single-tank black doughnut bladder with a 3mm backplate, black 6mm aluminium rings, standard webbing harness with black buckle, two tank straps with black buckles, black flat-head bolt screws with a 'Psycho Calavera' (Day of the Dead) skull design printed on the blackplate – sorry – backplate. Weighs in at a very travel-friendly 2.7kgs.
Mares XR Horizon SCR
£3,600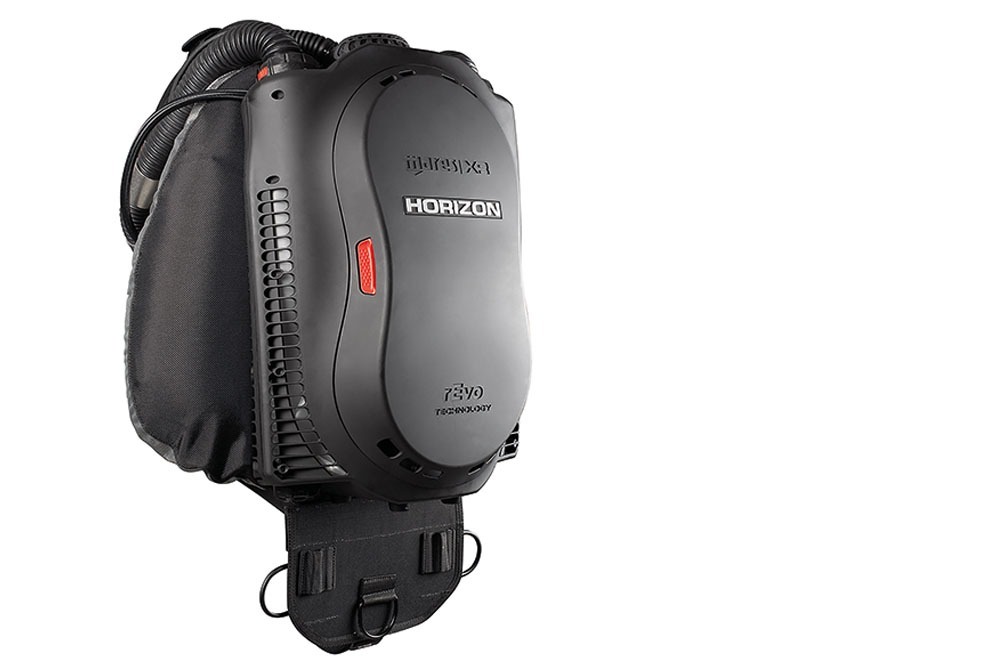 Officially launched at the German dive show BOOT 2019, but only recently receiving CE approval, the Horizon is an SCR aimed at the travelling recreational diver, weighing just 12kg and requiring no tools to set up or clean. The scrubber is easily changed and the system works from a regularly-sized nitrox cylinder and requires no dedicated tanks. Three sets of redundant electronics and an open-circuit gas failsafe help to maintain diver safety. An integrated dive computer with a full-colour high-contrast screen keeps the user informed and an LED HUD warning system alerts the diver to potential problems. The Horizon can be adapted for limited deco diving with the addition of a 'deco kit', priced at £450.
Seac Modular Max
£439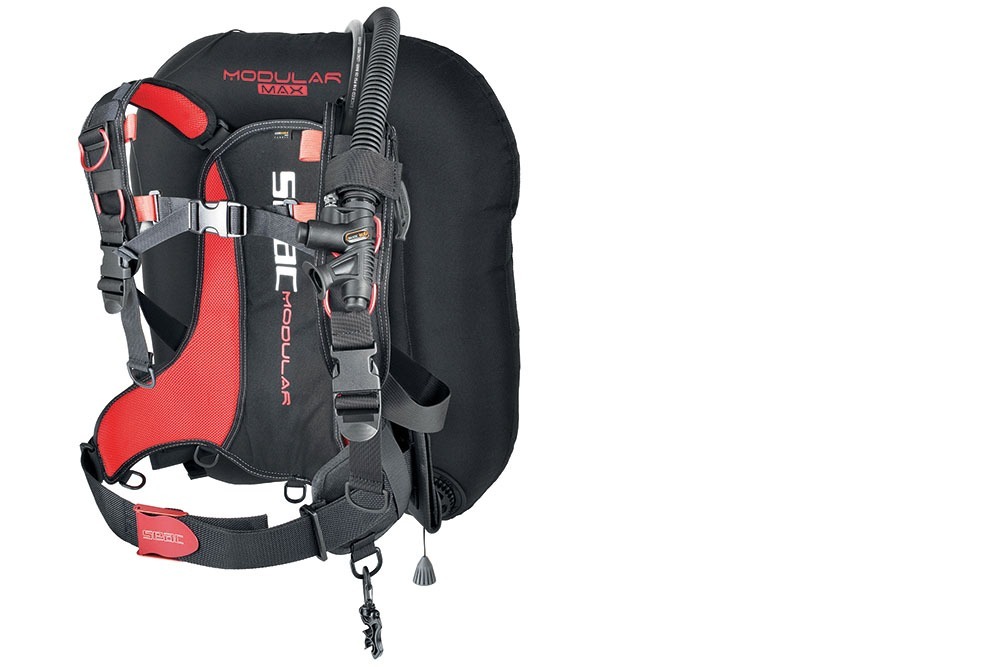 An evolution of SEAC's Modular BCD, the Modular Max is a recreational, back-inflate, doughnut style BCD with 20kg lift designed for use with twin tanks, weighing in at 3kg dry. The standard padded harness is adjustable to fit all divers and the soft backpack has a removable steel core, but all parts of the Modular Max are interchangeable and standard connectors enable the use of different bladders and backpacks.
Paralenz Vaquita
US$750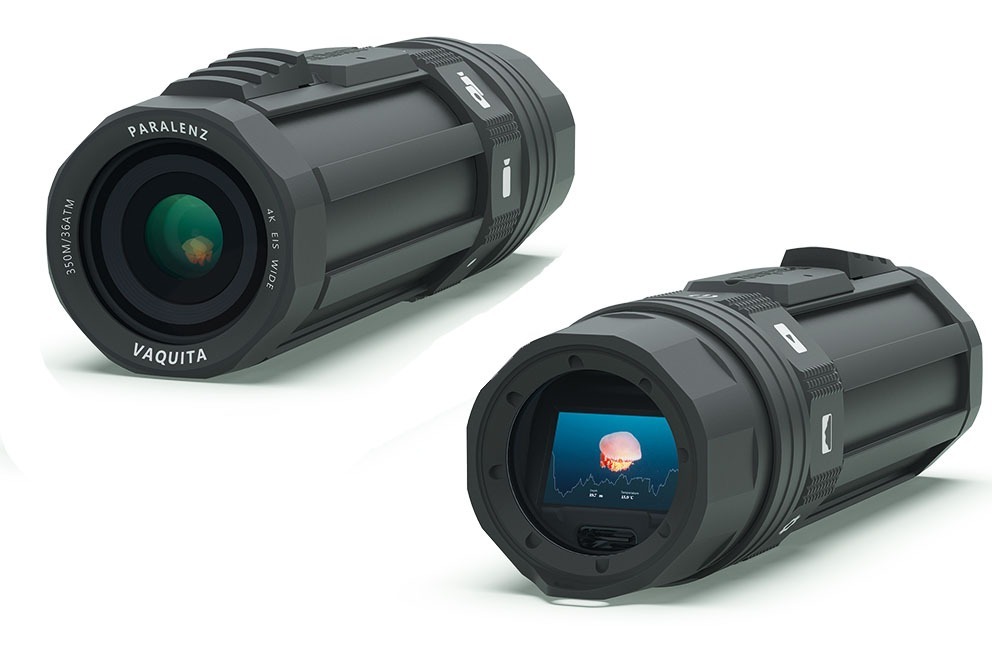 Previewed at BOOT 2020 and expected to launch in April, the Vaquita is a redesign of the 250m depth-rated, auto-colour-balancing Paralenz+ action camera, with a new processor, new sensors, improved WiFi, added Bluetooth, GPS tracking, higher frame rate and – the pièce de résistance for many divers – the long-awaited addition of an OLED viewscreen.
Northern Diver Varilux Zoom Dive Torch
£70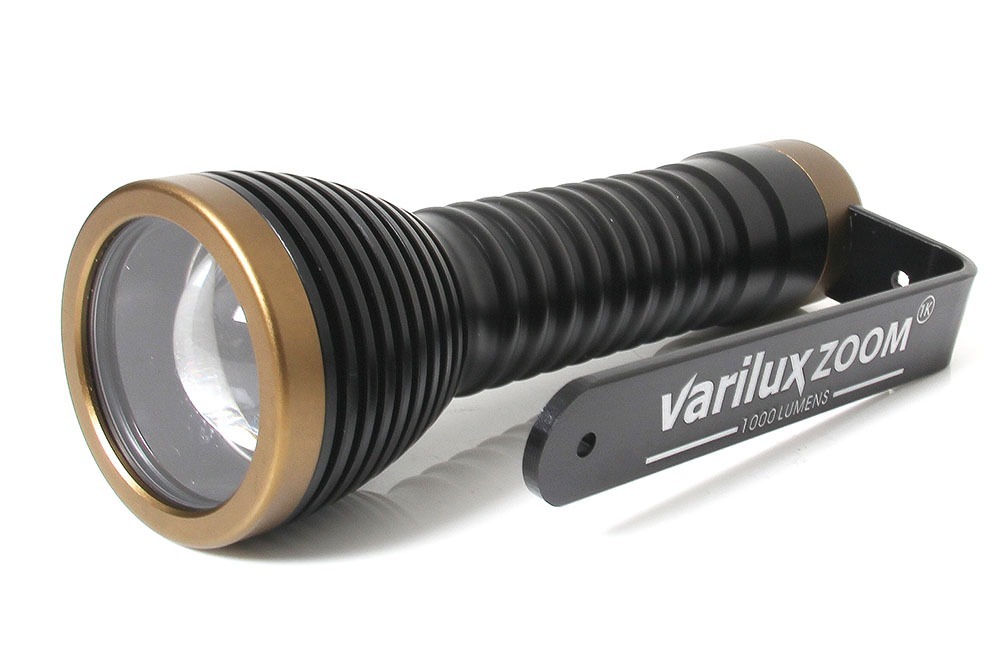 The latest addition to Northern Diver's 'Black and Gold' range is a dive light for all divers, sculpted from aircraft aluminium and rated to 100m. The zoom mechanism allows the beam width to be altered by 800% and the single LED, 1000-lumen lamp has a built-in rechargeable battery with a burn time of up to 10 hours, charging directly via the removable tail cap. A hard carry-case and spare o-rings are included as standard.
Northern Diver Varilux LD Max Dive Torch
£169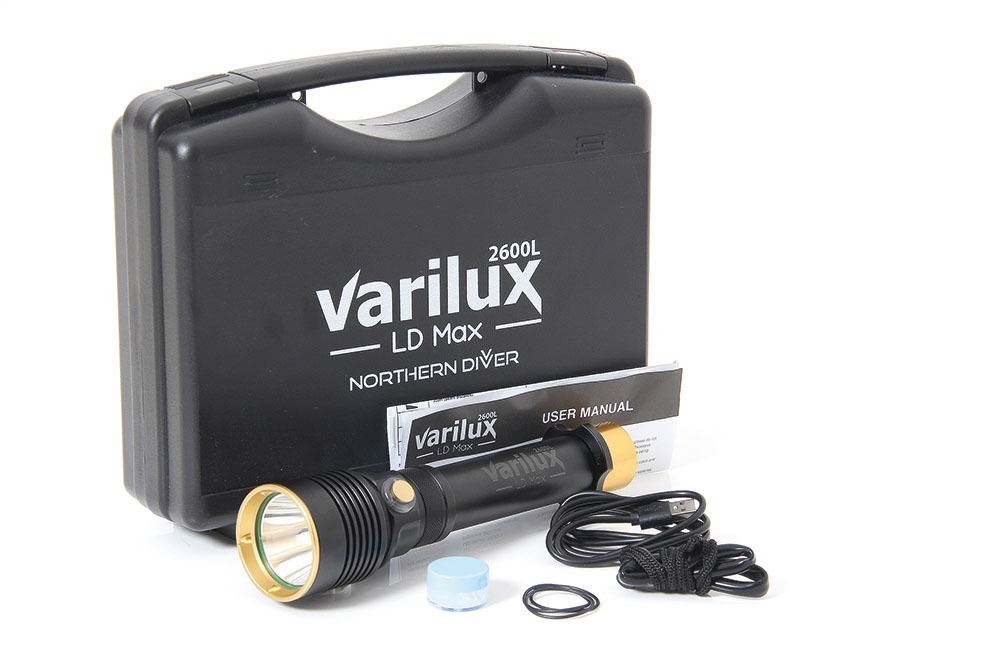 Divers looking for a brighter option for use as a primary dive light might look at the new 2600-lumen Varilux torch from Northern Diver. The narrow 8°spot is powered by a single Cree LED with a 3-hour burn time at full power and up to 5 hours at low-power. Constructed from anodised aluminium and rated to 100m, the torch measures 232mm in length and weighs in at 505g. The two included rechargeable batteries are charged via the removable tail cap, and a hard carry case and spare o-rings and lubricant are also included as standard.
Northern Diver Optimum 3D Zipped Gloves
£24 (3mm) / £25 (5mm)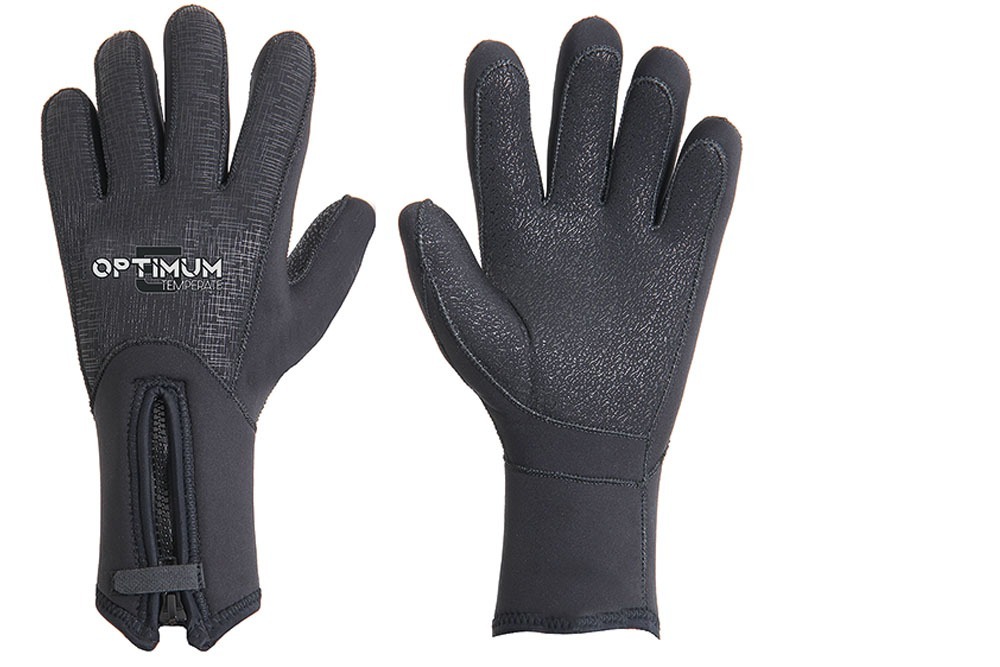 Northern Diver's Temperate (5mm) and Tropical (3mm) 3D shaped gloves are constructed from superstretch neoprene with a moulded fit, pre-bent fingers and a long YKK zip for added security, glideskin seal for easy donning and doffing, and high-grip anti-slip palms and fingers give peace of mind underwater. Available in sizes S – XXL.
BARE Sentry and Guardian Drysuit
£1,659.95 (Pro)/£1,699.95(Tech)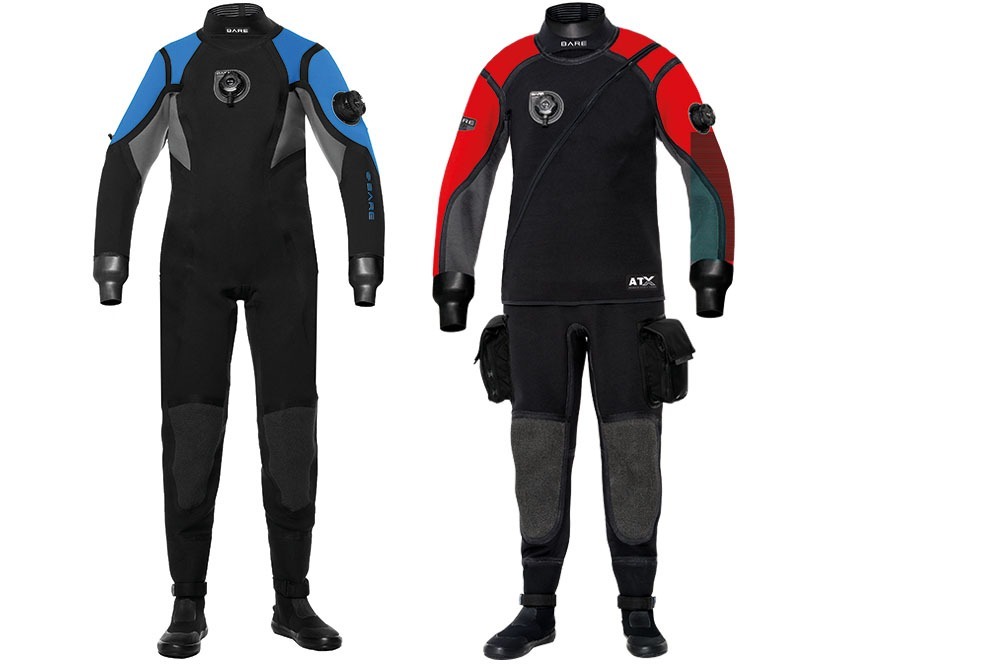 BARE's Sentry and Guardian are essentially the same drysuit tailored for men and women respectively, with the back-zippered 'Pro Dry' and front-zippered 'Tech Dry' versions available for each. All are constructed from Yamamoto high-density neoprene using BARE's proprietary 'No Stitch' technology. The Tech versions include extra thigh pockets plus BARE's 'Automatic Torso Extension' system with built-in braces for torso length adjustment.
Waterproof D3 Ergo
£1,775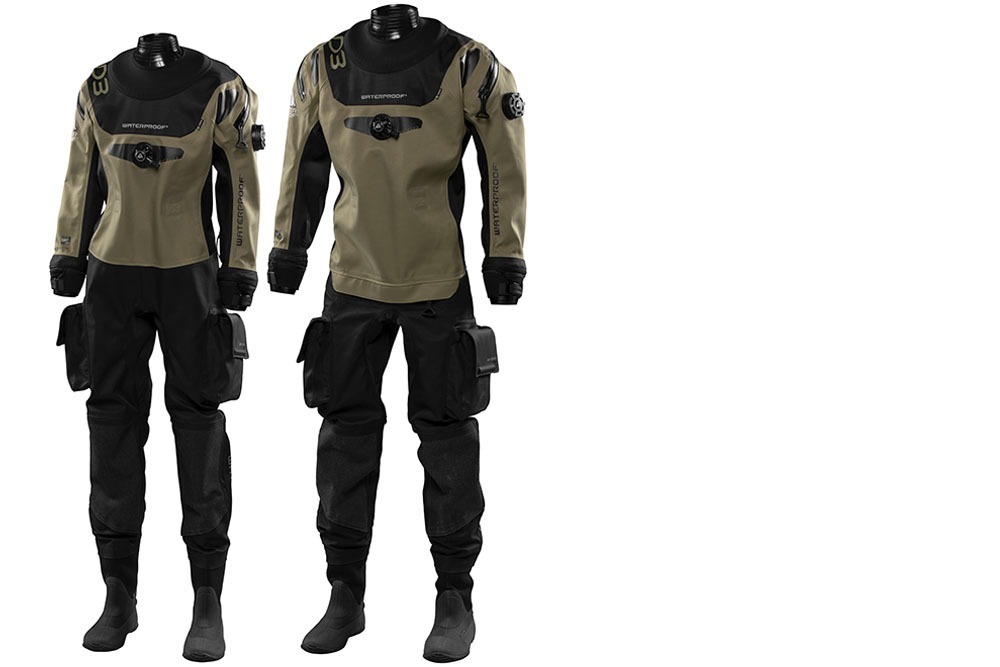 Derived from a military suit where a lightweight and flexibility are essential, the slim-fitting D3 Ergo has been constructed from Waterproof's bespoke tri-laminate fabric with a wearer-operable YKK plastic dry zip at the rear, SI TECH Quick Neck and QCS Oval Ring wrist systems. The D3's kneepads are Kevlar reinforced with lightweight leg pockets and soft, lightweight boots. Sizes available from XS-3XL (men) and XXS – XL (women), with the men's size M weighing in at just 4.1kg.
Waterproof Body X/2X
£78/£110 (Top) £72/£96 (Bottom)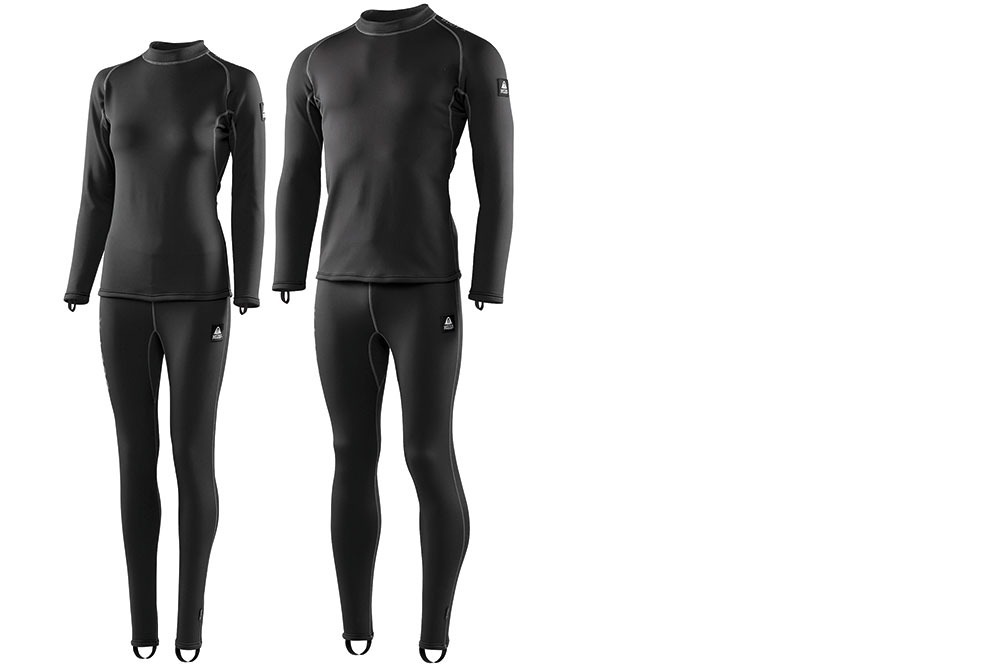 The latest in thermal insulation from Waterproof are the modular Body X and Body 2X undergarments. The hollow-fibre fleece is designed for optimum insulation and the gender-specific top-and-bottom halves are sold as separate items to suit individual divers' needs.